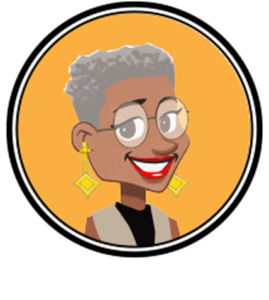 Velma Cato has been a broadcast journalist and media entrepreneur for over 30 years. She began her career in news in her hometown of Memphis, Tennessee where she worked as a reporter and anchor for two local radio stations while attending the University of Memphis. She later moved to New York where she was promoted to News Director and Executive Producer for NBC Radio Network and later New York Bureau Chief for NBC Network Television News.

As an independent producer she created and produced hundreds of hours of television programming. Among them are "Personalities," hosted by Charlie Rose, "Women's Diaries," hosted by Linda Ellerbe, the critically acclaimed "Ron Reagan Show," "Danny," hosted by Danny Bonaduce, and Famous Families, hosted by Mariel Hemmingway (24 documentaries for The Family Channel focused on America's most celebrated families, including, the Presleys, the Jacksons, The Clooneys, etc.).

Her production company, DVP Group, has also provided musical support to hit shows such "Don't Forget the Lyrics," "American Idol," The Tonight Show with Jay Leno "The Grammys", and many more. She produced "Kwanzaa Folktales," a book-on-tape for Time-Warner Audiobooks that features voices by a host of African-American celebrities. She also was also Executive Producer for "Small Steps, Big Strides: The Black Experience in Hollywood (1903-1970)," a video documentary used as source material in college courses and seminars throughout the country.

Velma has received over 40 national and international awards, including two prestigious Edward R. Murrow Awards for excellence in journalism, the Robert F. Kennedy Journalism Award and the Charles E. Thornton Award, from the University of Memphis for excellence in journalism from an outstanding alumnus.

Among Velma's proudest achievement is Founder's Academy, a non-profit organization founded by Velma and her business partner Diane Louie. The after-school program provided educational opportunities to teenage children of families affected by substance abuse.
Velma has just written her first children's book and spends her time between homes in Los Angeles, California and a farm in Piggott, Arkansas. She is actively developing new projects.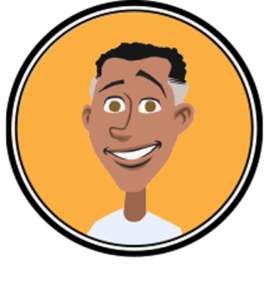 Joey Seisay has over 15 years experience as graphic artist, illustrator, animator,storyboard artist, and web designer and interactive media specialist. He began his professional career in Chicago working for Burrell Advertising. He did freelance illustrations for DC comics, collaborating on the series "Hammerlock" with renowned illustrator Chris Sprouse.

In 1992, Seisay moved to Stockholm, Sweden and worked as an illustrator for ExpressenEvening News. He freelanced as a storyboard artist for several advertising agencies and production houses, including DDB Needham, Observera Gray, Mekano Film and TV and many others. He was a key contributor on acclaimed Swedish director Jonas Akerlund's award winning "Ray Of Light" video with Madonna as well as many other commercials and music videos.

In 2003 Joey moved back to the states and Los Angeles and his since worked as a storyboard artist and or illustrator on over ten live action or animated films, including: "Dirty", "London" and as art director on the series, "Garfield Gets Real". He currently serves as art director on a series of books African and African American folktales for Third Lap Inc.